The power of singularity – A Tuscan itinerary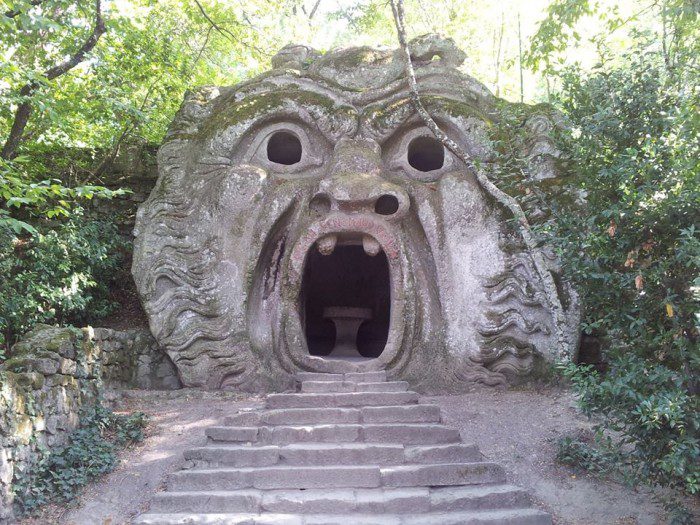 I can picture my readers' reaction to this title: "Tuscany, again? We've been there a million of times, in high school!" and that's true, we all have visited Tuscany in at least half a dozen school trips. We generally (but not always) recall great food and of course a resounding amount of alchool.
We all agree on that; but I challenge you to tell me that one of these trips took you to one of the places listed in this itinerary.
Roads out of the beaten track lead to less known places, and we are going right there. And to make it even more confusing (and avoid school trip memories, including that girl that you didn't hook up with – we don't want you to lose your sleep on that) the itinerary doesn't start in Tuscany, but in Latium.
This area of Latium used to be inhabited by Etruscan and "Tusci" people. On those hills culture, dialects and cuisine of the two region merge in a unique identity; here trying to differentiate between Tuscan and Latial people would be useless as well as impossible.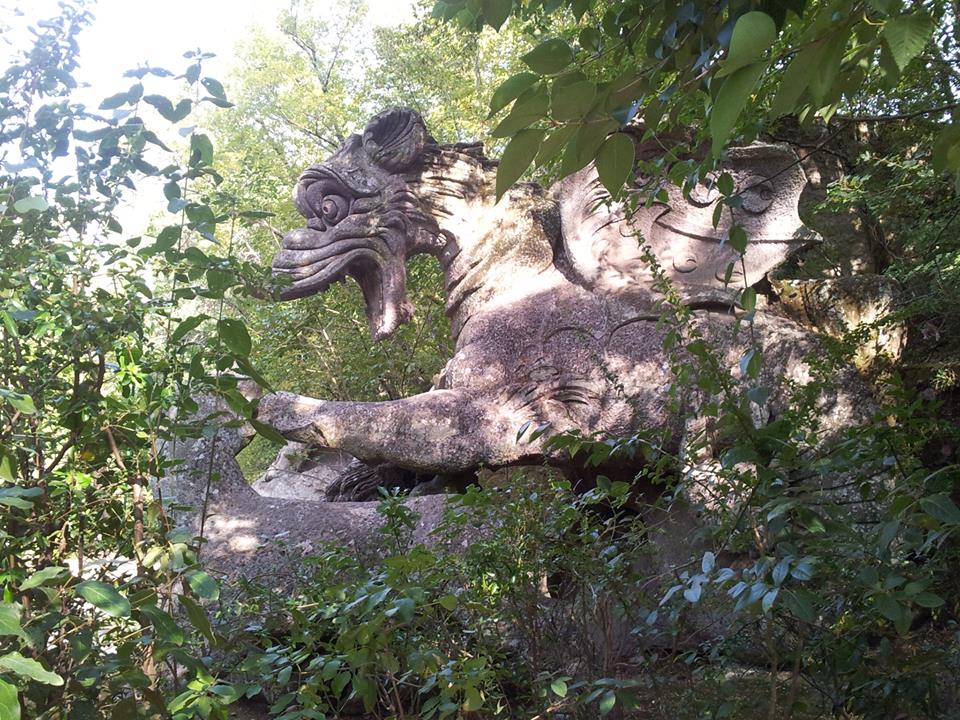 The less-travelled paths that I invite you to follow are not only real, but also imaginary.
There were people, scattered throughout history, who decided in full consciousness to rebel against history itself; they chose not to align with their time, to stubbornly go in the opposite direction – at risk of being misunderstood, of being forgotten and rejected for the rest of their lives.
You can still see the traces left by these incredible personalities, by their historical "singularity" stretching out to infinity, just like the mathematical function that the term represents.
This is proof that a single person can make a difference, something that happened more than once in the course of history.
Let's set off for your itinerary, great for a long weekend on the road.
[irp posts="1075″ name="Berlin is a bitch and then you marry"]
In the province of Viterbo there is a town called "Bomarzo", famous (??) for a notorious park, the Sacred Wood, better known as "Parco dei Mostri" ("the park of monsters"). Located on a lovely hill south of the town, the Wood is a park like no many others. Deliberately left to an apparent state of abandon ( artfully shabby), with just a few accessible paths, the park houses an incredible number of stone statues, beautifully carved. Giants, dragons, battling elephants in real size, monsters, tritons – they all peek out from behind the trees, perfectly arranged, forming a accomplished scenography.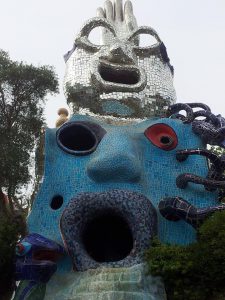 Almost all of them are carved up from single, enormous blocks of stone; they look like they've always belonged to the wood, sacred altars to forest deities, shaped more by the vagaries of wind and rain than human hands. Or like a mysterious, deep force pushed them from underground to surface, as symbols of ancient Gods. An example of that "return to wilderness" that defined the age of Romanticism, my dear readers would say. But no.
The wood was created in the first half of 1500 – meaning in late Renaissance, with Manierism just around the corner. It was requested "Just to make my heart happier" by Vicino Orsini, who commissioned its creation to Pirro Longo, no less than the architect who was called to work at St. Peter after Michelangelo's death. The idea of such a complex came from the same Orsini, whose personal taste anticipated the grotesque genre that became so popular a few centuries later.
The park of monsters therefore  represents something unique in the classical garden culture; while most of the noble families of the time required rigorously geometrical gardens – symbol of the domination of human rationality above all things – this man decided to pursue his fantasy and create a park where one could lose himself and be continually surprised. This surprise guides us through the woods "built" on the sides of the natural amphitheater at the feet of Villa Orsini; it is worth a deviation from any itinerary, just to see how beautiful a deviation from the dominant ideal can be.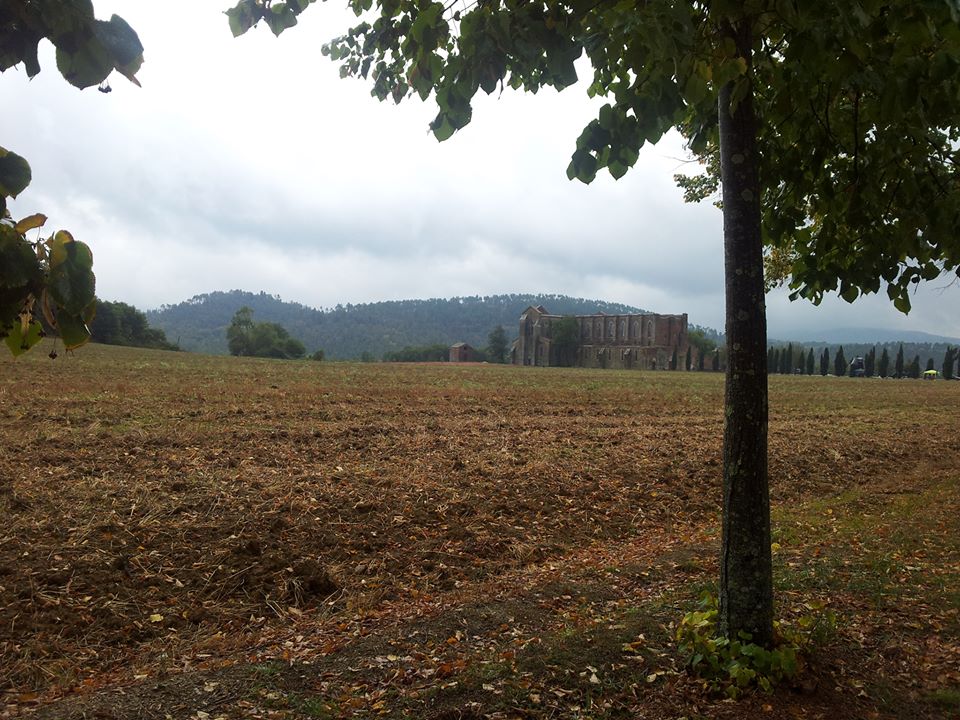 Once recovered from the Sacred Wood – possibly with the help of a glass of "Est! Est!! Est!!!" the typical wine of the neighboring Montefiascone, we can head North, moving to the coast and finally reaching Tuscany. A new region, a new incredible park. Just imagine: you are an incredible, versatile artist like Niki de Saint Phalle, impressed by Parc Quel in Barcelona. You want to leave a sort of ideal testament, a place symbolizing your dream to always live surrounded by your fantasies; and imagine wandering in the deserted countryside near Grosseto, no living soul around you. Wouldn't this be the perfect place to create your dream realm, an immense park populated by huge sculptures? Just like this, the Garden of Tarots of Capalbio was born.
The French/American artist and sculptor has given rise to her creation in the late seventies, starting a monumental complex of 22 sculptures made of steel, polychrome varnish and glass and inspired by the major arcana of the Tarots (in the tradition of Marseille).
Inspired by masters of chromaticism such as Matisse, Picasso, KandiskiJ and the same Gaudì, Niki fulfilled her personal dream, to be lived minute by minute. She has lived several here inside the huge belly of the Empress, in a house full of reflecting glasses. Not far from here, under the dome surmounted by the Temperance, a chapel dedicated to the Black Holy Mary represents one of the most magical spots in the park. While visiting the park, the sun can be the perfect companion: it reflects on the sculptures, creating a rainbow of colors, leading us through the park and its juxtapositions. There is no need to know the meaning of Tarots to appreciate the artist's fantasy. All you need is the ability to be amazed, to let yourself be carried away by magic. I can guarantee that you will be amazed to see the huge faces of the Papess and the Magician magically appearing at the end of a dusty path. And the Mad Man, where is he hiding? I will let you find out.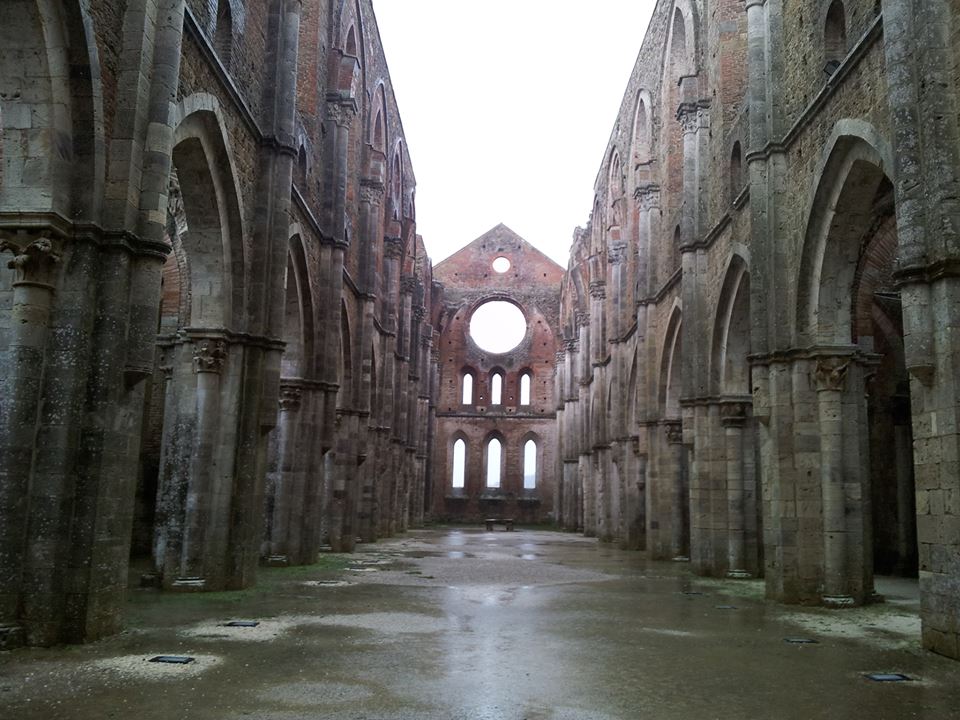 For the last stop of our itinerary we go further North, a few kilometers of curves far from Siena. Here, in the middle of a plain surrounded by hills, stands the shilouette of the San Galgano Abbey. This beautiful Cistercian monastery is the only Italian example of uncovered abbey – something that belongs more to Iris and British fogs than to Tuscany.
But the similarities with the British islands go further than that. San Galgano was a dissolute knight, like most of the soldiers living the dark age represented by the first centuries after 1000 AC (it's 1100). One day he suddenly converted, abandoning the way of the sword. As a symbolic gesture to put an end to that part of his life, he stuck his sword into a stone and used it as a cross from that day on.
The sword in the stone is still visibile in the Chapel of the Montesiepe Hermitage, connected to the abbey through an ascending little path.
[irp posts="15816″ name="What do we talk about when we talk about hipsters?"]
History indissolubly mixes with legend. The following days Galgano was sanctified and the Cistercian abbey built, a mixture of different architectural styles
As the year passed, the abbey became what it is today: a fascinating place where man meets nature. The absent roof – which makes it a place "in ruin" – gives it that mysterious, ancient charme that struck you from the very first glance, when you see it at a distance, in the middle of the plan.
Inside, the building is so majestic and unfinished to blown one away. The great Russian director Andrej Tarkovskij was so impressed to make it the symbolic place of soul and memory in his movie Nostalghia, entirely filmed in Tuscany.
Few other places can relate to concepts this deep.  But it is not right to only feed the mind and forget about the body! Just at the feet of the Hermitage, easily reachable by car, there is a simple, nice winery serving great plates of local cheese and meat. Accompanied by wine – red, of course – and the history of the food served, courtesy of the owner.
With a full soul and belly we can finally go home, back to our routine.
Tradotto da: Ottavia Mapelli
Anche tu puoi sostenere SALT! Negli articoli dove viene mostrato un link a un prodotto Amazon, in qualità di Affiliati Amazon riceviamo un piccolo guadagno per qualsiasi acquisto generato dopo il click sul link (questo non comporterà alcun sovrapprezzo). Grazie!