Morning in the burned house | Margaret Atwood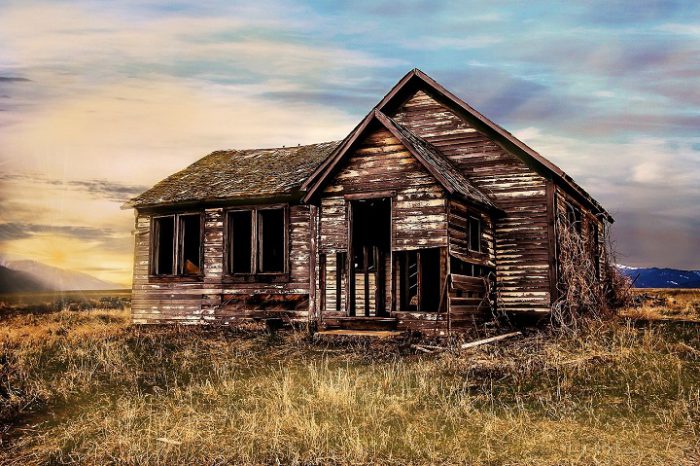 Dovrei parlare in modo vagamente autobiografico del rapporto tra la vita e la poesia, o almeno tra la mia vita e la mia poesia.
Margaret Atwood ha compiuto 80 anni lo scorso 18 novembre e di certo, arrivati a questo punto della storia, non ha bisogno di presentazioni.
Morning in the burned house, pubblicata in Canada nel 1995 e proposta in Italia, con la traduzione Mattino nella casa bruciata, una decina d'anni dopo, è forse la sua raccolta di poesie più importante.
Il linguaggio è un movimentato campo di battaglia e l'incendio è per eccellenza il simbolo della (non per forza così tragica come possa sembrare a parole, stiamo pur sempre metaforizzando) discesa agli inferi che si è disposti ad affrontare per reagire, nel bene e nel male, a ciò che tende a capitarci nella vita quotidiana, a partire dalla prima colazione.
I sit at this morning table, alone and happy: ogni mattino è una cerimonia rassicurante perché assomiglia in modo imbarazzante al mattino prima e a tutte le mattine prima ancora, ma che non esclude un certo – altrettanto rassicurante – spaesamento per tutto ciò che sta per ricominciare ancora una volta e per tutte le cose, e per tutte le persone, che potremmo inaspettatamente trovare fuori posto o non ritrovare affatto. La possibilità di una perdita è sempre in agguato, così come il distacco con il quale sarà poi necessario fare i conti.
Morning in the burned house, poesia che dà il nome ad una raccolta nella quale non mancano retelling poetici di tragiche figure mitologiche come Elena di Troia, Cressida e la dea egizia Sekhmet, la ninfa Dafne, è una chiara metafora della combustione che è allo stesso tempo continua distruzione e rinnovamento. (Mother!, is that you?)
Le trame famigliari sono portate, prima o poi lungo il corso del tempo, a disfarsi e rimodellarsi in una inevitabile forma nuova, così come i luoghi che le ospitano possono cedere, essere abbandonati e infine riconquistati. L'incendio è la perdita – di una persona, come nel caso dei famigliari che l'autrice cerca al mattino nella sua casa ma che non riesce a trovare (No one else is around), oppure di una parte di sé, del proprio corpo, o di un posto nel quale si è stati. Nel fare i conti con le perdite lasciate indietro lungo il percorso, ecco che anche il proprio passato può infine diventare un mito da raccontare e raccontare ancora.
Le parole di Margaret Atwood non mancano mai di essere meravigliosamente incandescenti e dove non c'è la colazione, dove non c'è la casa, dove non c'è nessun altro, dove non c'è più niente, ci siamo noi.
*
Morning in the burned house
In the burned house I am eating breakfast.
You understand: there is no house, there is no breakfast,
yet here I am.
The spoon which was melted scrapes against
the bowl which was melted also.
No one else is around.
Where have they gone to, brother and sister,
mother and father? Off along the shore,
perhaps. Their clothes are still on the hangers,
their dishes piled beside the sink,
which is beside the woodstove
with its grate and sooty kettle,
every detail clear,
tin cup and rippled mirror.
The day is bright and songless,
the lake is blue, the forest watchful.
In the east a bank of cloud
rises up silently like dark bread.
I can see the swirls in the oilcloth,
I can see the flaws in the glass,
those flares where the sun hits them.
I can't see my own arms and legs
or know if this is a trap or blessing,
finding myself back here, where everything
in this house has long been over,
kettle and mirror, spoon and bowl,
including my own body,
including the body I had then,
including the body I have now
as I sit at this morning table, alone and happy,
bare child's feet on the scorched floorboards
(I can almost see)
in my burning clothes, the thin green shorts
and grubby yellow T-shirt
holding my cindery, non-existent,
radiant flesh. Incandescent.
Anche tu puoi sostenere SALT! Negli articoli dove viene mostrato un link a un prodotto Amazon, in qualità di Affiliati Amazon riceviamo un piccolo guadagno per qualsiasi acquisto generato dopo il click sul link (questo non comporterà alcun sovrapprezzo). Grazie!