Elliott Smith: Mr. Misery e la livida bellezza di Between The Bars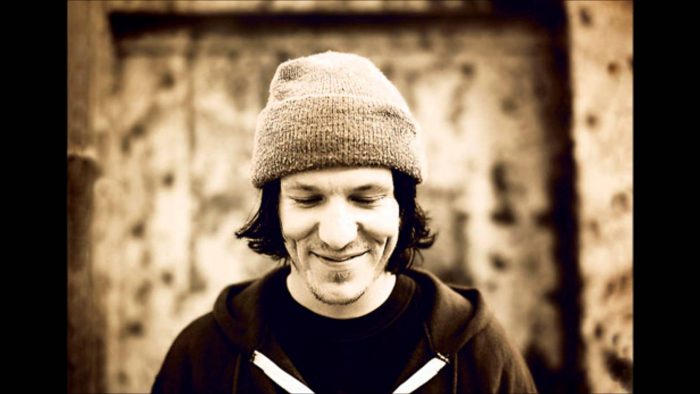 Infilato in un completo bianco prestato da Beck, un abito che non poteva permettersi, sembra ancora di vedere annaspare Elliott Smith.
A disagio, occhi bassi e chitarra acustica in mano, per cantare Miss Misery, candidata agli Oscar del '98 come miglior colonna sonora in Will Hunting. Non riusciva a togliersi quell'aria da meteora persa nella scia kitsch dell'esibizione di Célin Dion.
"What a shocker" disse Madonna sarcastica, annunciando la vittoria della canadese.
Nessuna delusione. Il pubblico non era lì per lui. Era un sogno, ma quello di qualcun altro. Come pensare di andare sulla Luna, ma finire su uno squallido set ricostruito: un Big Nothing.
Non era un Leopardi, pessimista cosmico o un Kurt Cobain, cane arrabbiato contro la società. Mr. Misery, il problematico intellettuale e menestrello della tristezza ricercava la semplicità. Non condivideva il culto del vincitore machilista e vitaminizzato, come quello del ribelle lagnoso, cercava solo di "show what's like to be a person".
Un anti-eroe fragile e schivo, al quale risultava difficile trasmettere la propria visione, pensando di essere giudicato più duramente di quanto non lo fosse. Introverso, spezzato dall' incapacità di vivere con gli altri, Here comes your pride and joy / The comic little drunk you call your boy / Making everybody smile / Who takes your pretty plan / And then becomes a disappearing man / After a little while (All Cleaned Out), diventa prigioniero del suo passato fatto di abusi e del presente di dipendenze: alcol e droga.
In quel buco nero, come i tunnel della metropolitana che, una volta a New York, percorreva di notte, aveva trovato rifugio da se stesso e il suo potenziale lato autodistruttivo si era manifestato. Viene alla luce Either/or (Aut-Aut titolo preso in prestito dall'opera del filosofo danese Kierkegaard), album che coniuga paura per il mondo, delicatezza nella voce e fingerpicking, che riconducono a Pink Moon di Nick Drake o Desolation Row di Bob Dylan.
Semplice e intima, di una livida bellezza Between the Bars
L'alcol intona un dolce canto di sirena. Drink up, baby, stay up all night / With the things you coul do, you won't but you might / The potential you'll be that you'll never see / The promises you'll only make. Una relazione violenta con la bottiglia, in cui matura l'accettazione dell'inutilità degli sforzi umani. Il potenziale che viene suggerito, Smith sa di non poterlo portare a compimento e il bacio attraverso le sbarre non è altro che un indugiare in quell'eterna possibilità – l'unica che non delude mai- pur sapendo che rimarrà inattesa.
In questo amore malato, l'alcol con l'ingannevole volto di un' amante morbosamente protettiva trascina Elliott negli abissi più oscuri, nei quali viene risucchiato. Viene blandito dalle vuote promesse di soffocare il suo passato, non importa più se positivo o meno, l'importante è metterlo a tacere. Un circolo vizioso, dove il whiskey aiuta a dimenticare, ma infedelmente amplifica il ricordo ed ecco che I'm seeing you there, with your hands in the air / Waiting to finally be caught. Non esiste via d'uscita.
Tutto sembra condurre alle tragiche modalità della sua morte: il nascondersi sotto un berretto, la sua riservatezza al limite dell'ostilità e le sue canzoni. Tutto viene unificato come sinistro presagio e appiattito nella prospettiva del suicidio. Amare Elliott Smith affatica, si raggiungono le acque profonde delle proprie ombre, si cammina incerti come Orfeo, riscaldati dalla dolcezza del cantanto e straziati dalla perdita di una parte di sé. La lucida puntualità nell'analizzare l'animo umano, ci fa sentire compresi e persi, come un ago in un pagliaio (Needle In The Hay) .
Aveva ragione quel tale: dai diamanti non nasce niente, dal letame nascono i fiori.
Anche tu puoi sostenere SALT! Negli articoli dove viene mostrato un link a un prodotto Amazon, in qualità di Affiliati Amazon riceviamo un piccolo guadagno per qualsiasi acquisto generato dopo il click sul link (questo non comporterà alcun sovrapprezzo). Grazie!