Sylvia Plath e quel ronzio che hai nella testa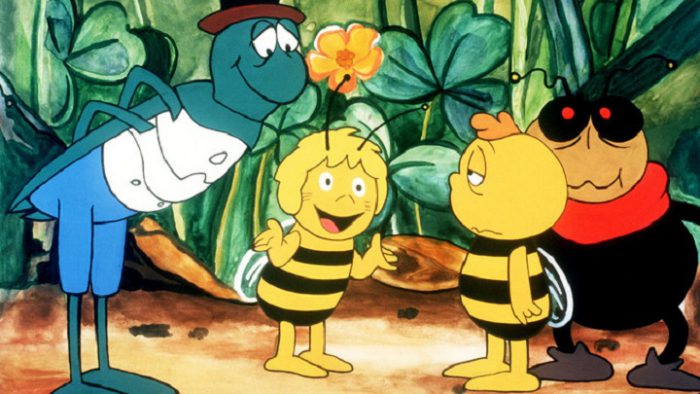 50% Sylvia Plath che rassetta la cucina, 50% Anaïs Nin nel periodo buono a Parigi. Anzi, la Plath facciamo al 51%. L'1% è per tutte quelle volte in cui hai utilizzato un elettrodomestico da cucina per raggiungere un fine da te programmato ma assolutamente non previsto dal manuale di istruzioni. Non è scritto da nessuna parte, neanche in coreano. Lode alla libera iniziativa. Travisare completamente le finalità prime degli strumenti messi a nostra completa disposizione è sempre una grande soddisfazione. In alcuni casi, l'ultima.
Sylvia Plath ha avuto una parentesi da apicoltrice. Non penso sia andata molto bene, francamente. Se questa parentesi la consideriamo però da quel punto di vista che dà sempre tante soddisfazioni, quello della metafora – al riparo da ogni anafilassi – ci sono dei traits d'union che ancora devo capire a come smettere di pensarci.
Non so se considerare un vizio, una stortura interpretativa, il non poter fare a meno di visualizzare le poesie di Sylvia Plath come fossero fotografie del suo stato mentale in un preciso momento della sua vita. Sì, di Sylvia Plath amo soprattutto lo stato mentale.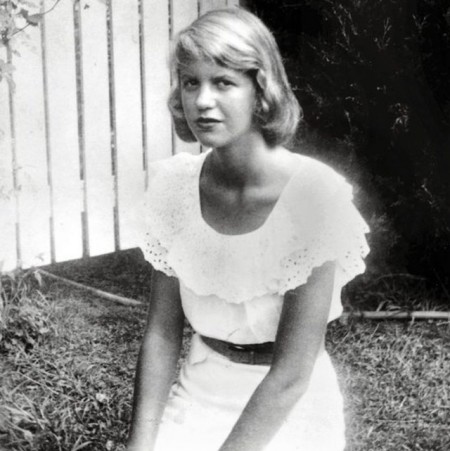 A questo proposito, se leggo The Arrival of the Bee Box vedo all'inizio una cosa un po' noiosa ovvero vedo Sylvia Plath sulla porta di casa, con in mano una scatola di legno che le hanno appena consegnato, innocua e familiare. Al momento non so di preciso cosa ci sia dentro.
A ciò che è ancora più familiare e anche finalmente più interessante di quella scatola di legno ci penso in un secondo momento e quando ci penso capisco che l'unico dettaglio davvero rilevante provenga proprio dalla parte che non posso vedere, dall'interno. Il ronzio. Sento il ronzio costante provenire da quella scatola e appena lo sento vedo Sylvia Plath che – sicuramente lei l'ha sentito prima di me – manifesta di avere una di quelle intuizioni che quelle rare volte che ti vengono ti fanno venire una cosa strana alle gambe quindi ti devi per forza sedere un attimo.
L'intuizione di Sylvia Plath – ora seduta sull'erba bagnata del suo impeccabile giardino domestico e con la scatola di legno pesantissima appoggiata sulle sue gambe incrociate – è che quel ronzio incessante le è molto più familiare di quel che vorrebbe. Quel ronzio inestricabile lo conosce bene perché ce l'ha da sempre nella testa.
Ho ordinato una scatola di follia, la posso rendere?
 *
The Arrival of the Bee Box
I ordered this, this clean wood box
Square as a chair and almost too heavy to lift.
I would say it was the coffin of a midget
Or a square baby
Were there not such a din in it.
The box is locked, it is dangerous.
I have to live with it overnight
An I can't keep away from it.
There are no windows, so I can't see what is in there.
There is only a little grid, no exit.
I put my eye to the grid.
It is dark, dark,
With the swarmy feeling of African hands
Minute and shrunk for export,
Black on black, angrily clambering.
How can I let them out?
It is the noise that appals me most of all,
The unintelligible syllables.
It is like a Roman mob,
Small, taken one by one, but my god, together!
I lay my ear to furious Latin.
I am not a Caesar.
I have simply ordered a box of maniacs.
They can be sent back.
They can die, I need feed them nothing, I am the owner.
I wonder how hungry they are.
I wonder if they would forget me.
If I just undid the locks and stood back and turned into a tree.
There is the laburnum, its blond colonnades,
And the petticoats of the cherry.
They might ignore me immediately
In my moon suit and funeral veil.
I am no source of honey
So why should they turn on me?
Tomorrow I will be sweet God, I will set them free.
The box is only temporary.
Anche tu puoi sostenere SALT! Negli articoli dove viene mostrato un link a un prodotto Amazon, in qualità di Affiliati Amazon riceviamo un piccolo guadagno per qualsiasi acquisto generato dopo il click sul link (questo non comporterà alcun sovrapprezzo). Grazie!