"The Love Bit" di Joel Oppenheimer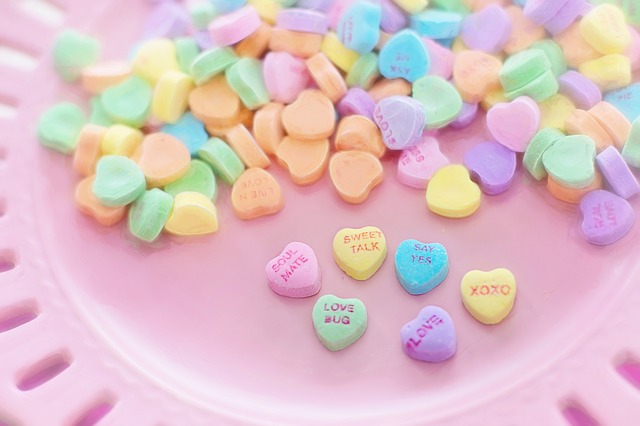 I colori sui quali contiamo sono il rosso per la marmellata di lamponi, il bianco dell'interno della coscia, il violetto come nel fondo, il blu degli umori, il verde cetriolo (automobili), il giallo delle strisce giù per i pantaloni, l'arancione del sole nei giorni infausti, il marrone, di notte, che si mostra nel suo aspetto migliore quando gli occhi sono rivolti all'interno…
Non passo un San Valentino in coppia credo dal '98 – forse qualche anno dopo, non ricordo con precisione, ma sicuramente era un tempo in cui le grafiche pixel del 3310 riempivano ancora il mio precario immaginario visivo ora colmo per un buon 85% di meme sull'oroscopo e di questo ritengo comunque l'imprinting del 3310 altamente responsabile.
La mia storia d'amore preferita è King Kong: l'amore ti rende libero dal tuo stile di vita primordiale fatto di asocialità autoritaria, ira incontrollabile, sacrifici umani e lotte continue con lucertole oversize ma alla fine ti abbaglia per lasciarti mortalmente ferito, con qualche rimorso di coscienza che ti si proietta davanti agli occhi durante la caduta finale per sputarti addosso il suo "te l'avevo detto", un po' come farebbe tua madre.
Ho uno spiccato appeal per la tragedia facile e inevitabile e una sommaria sfiga generalizzata sull'argomento (ogni volta che dico "sfiga" è per minimizzare allegramente, un po' come fanno tutti) e sono quindi la persona ideale per decretare la migliore poesia di San Valentino anche se da una premessa del genere più che condivisione poetica potrebbe definirsi onanismo poetico, nel senso che le poesie c'è chi tende a dedicarle periodicamente a se stesso.
Si chiama The Love Bit e l'ha scritta Joel Oppenheimer. Era uno che amava ascoltare i discorsi ininterrotti dei tassisti e di lui può dirvi cose belle Fernanda Pivano; io l'ho trovata nella raccolta "Poesia degli ultimi americani", tra gli Haiku occidentali di Kerouac e una poesia d'amore di Allen Ginsberg su un tema di Whitman.
L'amore è fatto di cose tangibili. Io la leggo e penso che le cadute dal 126 piano che si ripetono simili nel tempo siano dovute a questo difetto genetico che mi impedisce di arrendermi, sono una che è convinta esista della sincerità anche tra gli inserzionisti pubblicitari.
*
The Love Bit
the colors we depend on are
red for raspberry jam, white
of the inside thigh, purple as
in deep, the blue of moods, green
cucumbers (cars), yellow stripes down
the pants, orange suns on ill-
omened days, and black as the 
dirt in my fingernails.
also, brown, in the night,
appearing at its best when
the eyes turn inward, seeking
seeking, to dig everything but
our own, i.e. we make it crazy or
no, and sometimes in the afternoon
Anche tu puoi sostenere SALT! Negli articoli dove viene mostrato un link a un prodotto Amazon, in qualità di Affiliati Amazon riceviamo un piccolo guadagno per qualsiasi acquisto generato dopo il click sul link (questo non comporterà alcun sovrapprezzo). Grazie!