Home
Literature
No country for old men: Yeats, l'eternita' artificiale, il West folle
No country for old men: Yeats, l'eternita' artificiale, il West folle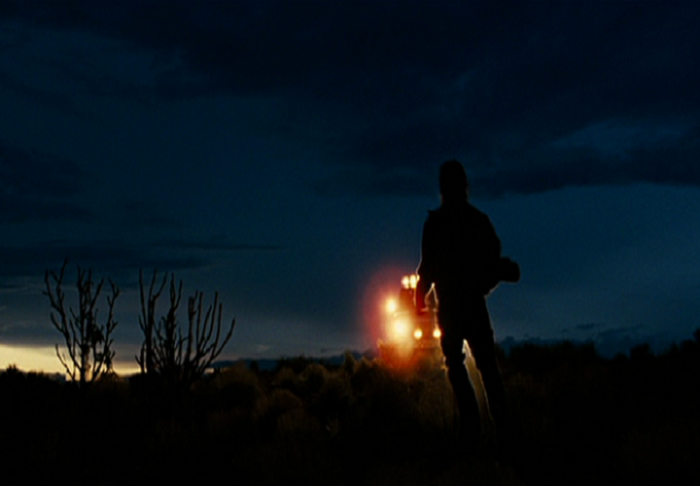 Vuoi che non ci sia un trait d'union tra un leprechaun e un sicario dal discutibile taglio di capelli che gira indisturbato e con un certo aplomb con una bombola ad aria compressa sotto braccio? C'è, c'è.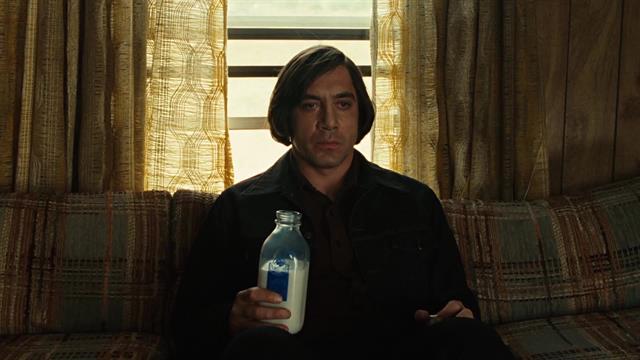 Uno dei più eccelsi, isterici e frenetici testi della moderna tradizione del western della follia, deve il suo titolo (e non solo) al primo verso di un suggestivo poema dell'irlandese W. B. Yeats, parola di Cormac McCarthy.
Un personaggio in particolare, all'interno della feroce e ansiogena caccia all'uomo de No Country for old Men di McCarthy, condivide il nostalgico punto di vista del poema di Yeats, ovvero quello di un uomo disilluso e ormai in là con gli anni, lo sceriffo Ed Tom Bell, con lo sguardo perennemente incredulo testimone dell'escalation violenta di un fato ineliminabile, Anton Chigurh, verso il quale non si può che rimanere inermi e sgomenti spettatori pensando ad un passato che sembra, più del presente che gli appartiene, comprensibile e florido: domani è un altro giorno, andrà meglio.
Il poema, Sailing to Byzantium, è probabilmente uno dei più intensi di Yeats, scrittore noto appassionato di folklore irlandese (con tutto l'affollamento di banshee, druidi, sirene, folletti dei boschi e tanto, tanto verde annesso) e di occultismo, materiali che hanno caratterizzato ampiamente la sua decennale ricerca e la maggior parte dei suoi componimenti in versi e prosa.
Questa volta, quello di un Yeats 60enne è il racconto di un ultimo viaggio spirituale attraverso il quale l'invecchiamento si scontra con uno spazio senza tempo e in cui l'arte diventa tramite per il divino, l'esserci ancora e ancora.
Il viaggio è diretto verso l'ideale meta della spiritualità e della civilizzazione europea, Bisanzio, città dell'arte fuori dal tempo e dallo spazio, e dettato dall'agonia di un uomo più che maturo e alla ricerca di una propria eternità da percorrere una volta che il suo corpo non avrà più forma umana e tutto ciò che rimarrà da fare riguardo il costante ingombrante concetto di tempo (passato, presente, futuro) sarà lo sforzo di provare a raccontarlo, indovinarlo.
Sailing to Byzantium
I
That is no country for old men. The young
In one another's arms, birds in the trees
– Those dying generations – at their song,
The salmon-falls, the mackerel-crowded seas,
Fish, flesh, or fowl, commend all summer long
Whatever is begotten, born, and dies.
Caught in that sensual music all neglect
Monuments of unageing intellect.
II
An aged man is but a paltry thing,
A tattered coat upon a stick, unless
Soul clap its hands and sing, and louder sing
For every tatter in its mortal dress,
Nor is there singing school but studying
Monuments of its own magnificence;
And therefore I have sailed the seas and come
To the holy city of Byzantium.
III
O sages standing in God's holy fire
As in the gold mosaic of a wall,
Come from the holy fire, perne in a gyre,
And be the singing-masters of my soul.
Consume my heart away; sick with desire
And fastened to a dying animal
It knows not what it is; and gather me
Into the artifice of eternity.
IV
Once out of nature I shall never take
My bodily form from any natural thing,
But such a form as Grecian goldsmiths make
Of hammered gold and gold enamelling
To keep a drowsy Emperor awake;
Or set upon a golden bough to sing
To lords and ladies of Byzantium
Of what is past, or passing, or to come.
Anche tu puoi sostenere SALT! Negli articoli dove viene mostrato un link a un prodotto Amazon, in qualità di Affiliati Amazon riceviamo un piccolo guadagno per qualsiasi acquisto generato dopo il click sul link (questo non comporterà alcun sovrapprezzo). Grazie!