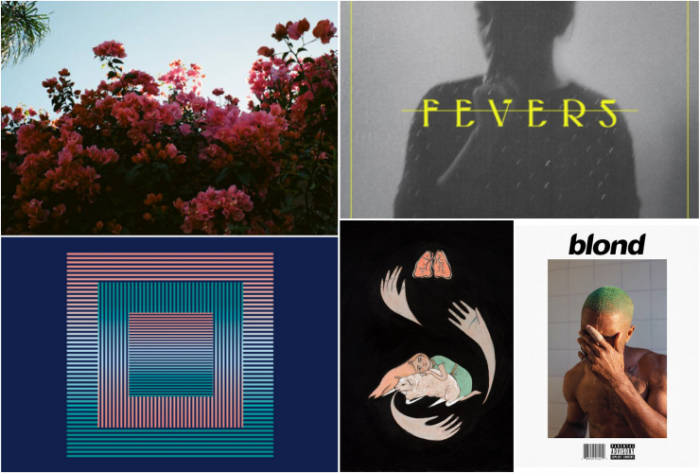 Ieri, a mia madre che voleva fare l'albero di natale, ho detto che secondo me era troppo presto per farlo, l'albero di natale. Che l'essenza del natale non solo è l'attesa, ma è anche l'attesa dell'attesa. Che sarebbe meglio se lo farebbe settimana prossima, insomma, l'albero.
Però ho ordinato quest'album fantastico per acclimatarmi un po' l'animo.
Però il #giveme5 di oggi non c'entra niente comunque con lo scolo blenorragico.
Sento la musica uscirmi dall'ombellico.
Young Galaxy | Pretty Boy
L'indie dream pop della galassia giovane di Montreal, Canada.
Purity Ring | Fineshrine
L'indie futurepop dell'anello della purezza di Edmonton, Danaca.
LANY | ILYSB
L'indie electropop degli acronimi Lay-Nee, Los Angeles New York. ILOVEYOUSOBAD. Sussurrami il tuo codice fiscale con le voci porno.
Frank Ocean | Solo
Solo?
Mr Little Jeans | Waking Up
Sul lato interno di dove ci stanno
i bottoni della patta dei miei pantaloni c'è scritto
"go to bed with a dream,
wake up with a purpose".
Lo trovo veramente inutile, è molto bello
appoggiarcici sopra il soffice glande.
Anche tu puoi sostenere SALT! Negli articoli dove viene mostrato un link a un prodotto Amazon, in qualità di Affiliati Amazon riceviamo un piccolo guadagno per qualsiasi acquisto generato dopo il click sul link (questo non comporterà alcun sovrapprezzo). Grazie!