Give Me 5 (Siren Festival Edition) | vol.58
Settimana 25 - 31 Luglio 2016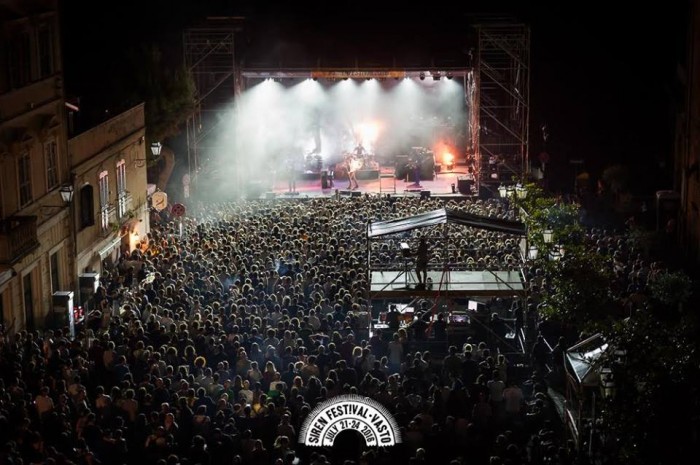 Ho ricevuto svariate minacce di morte e promesse di graffiti sulla fiancata della macchina intitolati "Suca, chiave su portiera – 2016" se non smetto di parlare del Siren Festival e non mi tolgo questo sorriso da dentiera messa male.
Ma ragazzi, è impossibile: è stato fantabolante, splentastico, e qualsiasi altro aggettivo che l'Accademia della Crusca non mi ha fatto mai passare nel corso dei miei 26 anni di vita, perché a quanto pare il piccolo Matteo (l'autore di petaloso, per chi non fosse a conoscenza delle vicende cruschiane) aveva uno zio in comune che aveva degli agganci. I soliti raccomandati.
Il #GiveMe5 di questa settimana è Bargiani free, sirenoso (no, eh? Ci ho provato), e perché no, dedicato ai fegati di chi è stato a casa o a giocare a scopa con i pensionati al bar, urlando bestemmie al sapore di Peroni. Enjoy.
Editors | Papillon
RY X | Berlin
The Thurston Moore Group | Turn On
"This song is for the church people who got upset this afternoon 'cause we were playing. Sorry"
Motta | Prima O Poi Ci Passerà
The Notwist | Pick Up The Phone
Anche tu puoi sostenere SALT! Negli articoli dove viene mostrato un link a un prodotto Amazon, in qualità di Affiliati Amazon riceviamo un piccolo guadagno per qualsiasi acquisto generato dopo il click sul link (questo non comporterà alcun sovrapprezzo). Grazie!