Give Me 5 (Milano Janeiro Edition) | vol.53
Settimana 20 - 26 giugno 2016 (pare)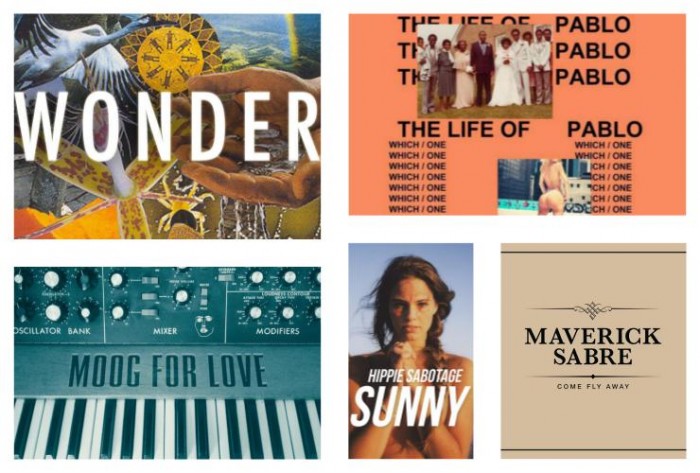 Volevo introdurvi la playlist di oggi con parole eleganti e concetti elefanti, ma poi ha iniziato a piovere e blop blop garagulp.
Disclosure con Eats Everything | Moog for Love
La nuova degli altalenanti Disclosure. L'ultima dell'immortale Robert Moog.
Jon Lemmon | Wonder
Sciallarsela tra i banchi frigo dell'Esselunga di Ripamonti.
Kanye West con Young Thug | Highlights
I bet me and Ray J would be friends
If we ain't love the same bitch
Yeah, he might have hit it first
Only problem is I'm rich
Egotismo a spruzzo e produzione irresistibile.
Hippie Sabotage | Your Soul
Mi piaceva il nome dell'artista, poi m'è piaciuto pure il downtempo.
Maverick Sabre (KANT Remix) | Come Fly Away
Il giorno in auto solo MC2. 96.2.
E se tieni il finestrino giù, l'abitacolo diventa subito una yacuzzi dove ci fiorisce la pioggia tropicale.
Milano Janeiro.
Anche tu puoi sostenere SALT! Negli articoli dove viene mostrato un link a un prodotto Amazon, in qualità di Affiliati Amazon riceviamo un piccolo guadagno per qualsiasi acquisto generato dopo il click sul link (questo non comporterà alcun sovrapprezzo). Grazie!