Give Me 5 (Brexit Edition) | vol.54
Settimana 27 giugno - 3 luglio 2016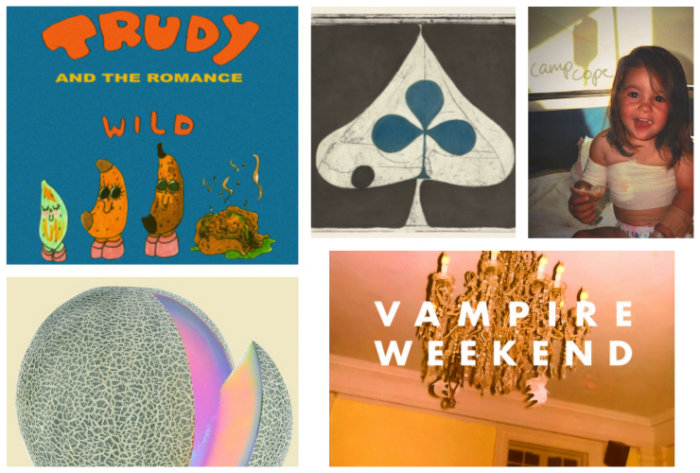 I matrimoni gay, le lezioni di civiltà, le lezioni di democrazia, l'espressione popolare, i diritti civili, un popolo esemplare, il progressismo, recarsi alle urne è una cosa meravigliosa, il voto è la più bella forma di partecipazione.
Tranne i vecchidimmerda e gli analfabeti, soprattutto quelli funzionali.
La democrazia è sopravvalutata, quando non la pensa come me.
Brexit.
Contro la democrazia a prescindere, no agli occasionali_  Iggy Pop
Contro l'intellighenzia Divani&Divani_  Lester Bangs.
And the love that loves the love that loves the love that loves the love that loves to love the love that loves to love the love that loves.
Trudy and The Romance | Wild
Cambi repentini di ritmica, sbananamenti, sfarfallamenti e voglia sfrenata di strofinare le scarpe alle pareti. Oltre a un ritornello clamoroso.
OH GIRL YOU'RE GONNA DRIVE ME GUAAAILD OH GIRL YOU'RE GONNA DRIVE ME GUA-AILD
È solo freak rock and I like it. Bella Trudy.
Grizzly Bear | Will Calls
Ballad ambientale con favolose eruzioni sonore ed emotive. Lo sperimentalismo dei Grizzly Bear fa segnare una delle sue vettel. La spolverata jazz nell'outro impreziosisce il tutto.
Vampire Weekend | A-Punk (Album)
Senza bisogno di presentazioni, suppongo. New Classic dal 2008.
Camp Cope | Jet Fuel Can't Melt Steel Beams
Il carburante degli aerei non può sciogliere travi in acciaio, ho visto abbastanza documentari complottisti.
NVDES | Fela
Il melone di pane, la musica estiva e le spiagge nudiste.
Fate l'amore non fate la spocchia.
Anche tu puoi sostenere SALT! Negli articoli dove viene mostrato un link a un prodotto Amazon, in qualità di Affiliati Amazon riceviamo un piccolo guadagno per qualsiasi acquisto generato dopo il click sul link (questo non comporterà alcun sovrapprezzo). Grazie!