Give Me 5 (Bla Bla Car Edition) | vol. 145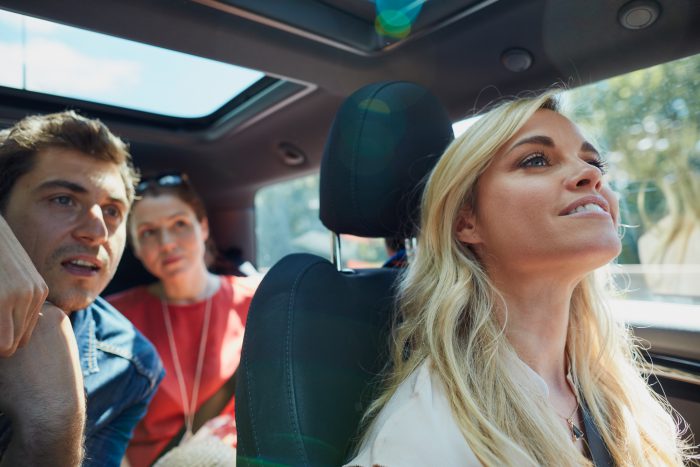 "Are you ok if I turn the music on?"
"Un peu de musique, ça va pour vous?"
"Un po' di musica? Che ne dite?" 
Ecco, in tre lingue, una delle frasi tra le più pronunciate a bordo di un Bla Bla Car. Quale miglior modo, in effetti, per rompere il ghiaccio tra un tedesco, una messicana, un francese e una olandese? (No, non è l'incipit di una barzelletta).
"Do you like Sigur Ros?"
"Uhm, sorry. I'm more into the Coldplay…"
Se non sapete di cosa stiamo parlando (no ma veramente?! Dai…!), riassuntino veloce: Bla Bla Car è la community di passaggi in auto presente in 22 Paesi del mondo. Con più di 70 milioni di utenti verificati consente di offrire e trovare un passaggio da punto a punto. Distanze lunghe e brevi. Vantaggi: economici (beh ovvio) e ambientali (sorry Mr Trump, but someone will have to deal with your mess).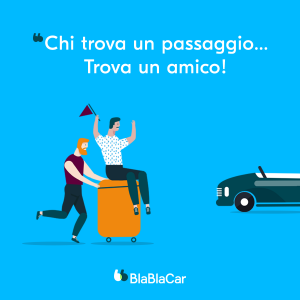 Quindi ecco. La playlist di questa settimana l'abbiamo fatta scegliere a dei veri e propri esperti: gli utenti di Bla Bla Car che hanno mandato le loro proposte al team italiano su Facebook. Risultato: miscellanea varia ed eventuale, decisamente apprezzabile, e che rappresenta perfettamente la varietà di incontri che si fanno a bordo.
Turn the radio on / Accendete la radio / Allumé la radio ! 
The Passenger – Iggy Pop
Un inno al Passeggero con la P maiuscola, a chi prende un passaggio di frequente che non può non riconoscersi in queste parole "Oh, the passenger / He rides and he rides / He looks through his window / What does he see? / He sees the silent hollow sky / He see the stars come out tonight / He sees the city's ripped backsides / He sees the winding ocean drive".
Sì Viaggiare – Battisti
Non merita ulteriori spiegazioni – <3.
Sweet Home Alabama – Lynyrd Skynyrd
Altro grande classico,  questa volta d'oltreoceano, che comunque riesce a rispecchiare alla perfezione lo stato d'animo che provano tutti quelli che stanno facendo un viaggio verso casa dopo essere stati lontani un po' di tempo (anche se a volte è passata solo una settimana).
Ironic – Alanis Morissette
L'avete mai visto il video di questa canzone? Più BlaBlaCar di così… per non parlare del fatto che è perfetta per tirare su un po' il morale quando si incappa in un po' di coda. E senza nemmeno accorgersene ci si ritrova a cantare il ritornello a squarciagola!
Nord Sud Ovest Est – 883
La canzone più gettonata quando si decide di fare un po' di karaoke all'italiana. D'altronde l'età media degli utenti Bla Bla Car è 34 anni… e questo vuol dire che sulle note di Max Pezzali i passeggeri ci sono cresciuti quasi tutti.
Vi abbiamo fatto venire voglia di viaggiare e state già cercando un passaggio? Per tutti i nuovi utenti e per i viaggi fino a 200 km BlaBlaCar è gratuito (non c'è bisogno di acquistare pass o abbonamento)!
E questa volta c'è anche la canzone perfetta da suggerire ai vostri compagni di viaggio 😉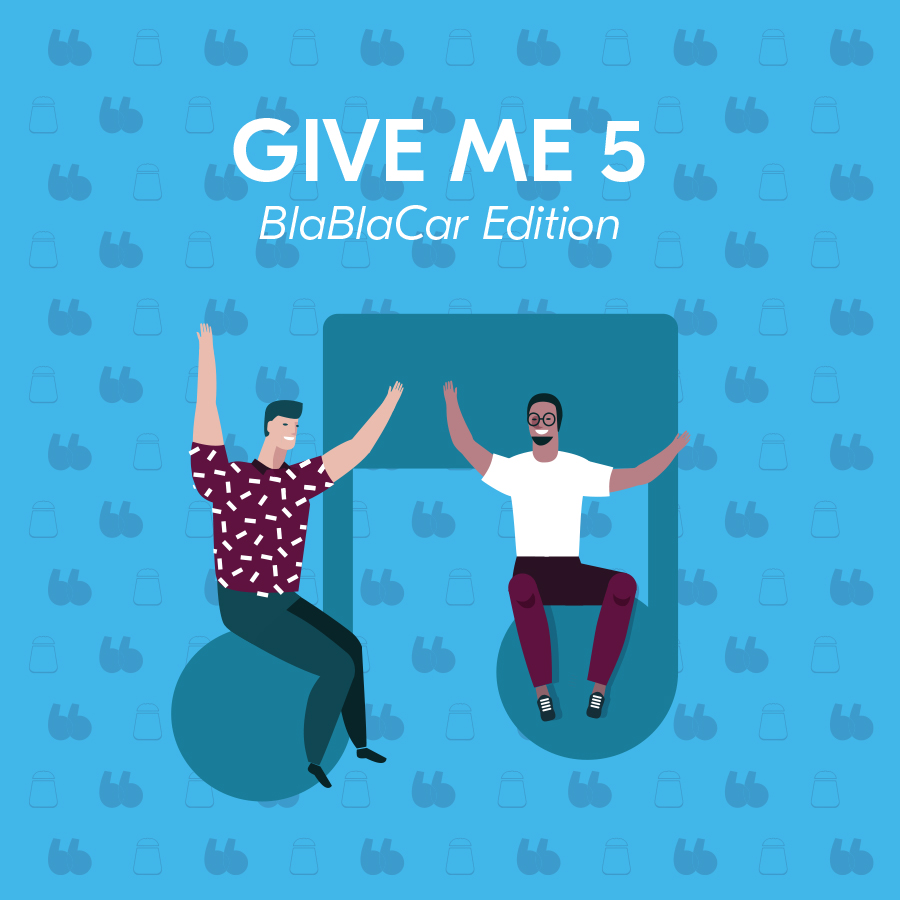 Anche tu puoi sostenere SALT! Negli articoli dove viene mostrato un link a un prodotto Amazon, in qualità di Affiliati Amazon riceviamo un piccolo guadagno per qualsiasi acquisto generato dopo il click sul link (questo non comporterà alcun sovrapprezzo). Grazie!