Di Johnny Rotten e Nouvelle Vague | Il Romanticismo a Sassate
Mix programmatici di post punk e bossanova, in cui la stagione dell'amore viene e va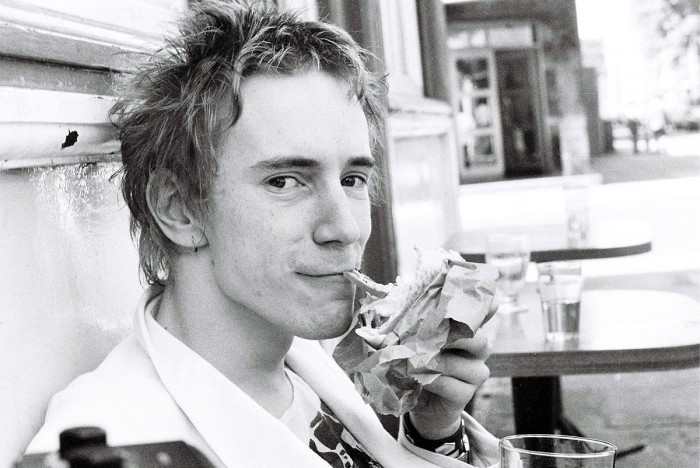 Per Johnny Rotten Lydon, il Rotten frontman dei Sex Pistols, "This in not a love song" è più di un mantra, è un gesto osceno.  Cosa ci si aspetta da una canzone? Beh, ma che parli d'amore, ovvio. Che scaldi le ragazze come un superalcolico alla pesca, e le faccia possibilmente spogliare. E invece Lydon lo ripete provocatorio e a scanso di equivoci, fino a quando il messaggio martellante non penetra nelle profondità del cranio, oh, no, no che non è una canzone d'amore. Eppure, eppure.
Quando Lydon scrive questo pezzo è un personaggio controverso (lo è tuttora) e ne deve espiare diverse. Quella di essere sopravvissuto ai Sex Pistols per iniziare, all'eroina che ha ammazzato Sid Vicious, poi all'accusa di essersi inflaccidito e venduto con i neonati Public Imagine Limited (C'è chi dice pli e c'è chi dice pil), di essere diventato ricco col tradimento del punk da cui è stato brutalmente partorito. Ma ha un fascino trascinante, Lydon, è un rosso dal geniale fiuto per l'autoconservazione che cavalca il post punk con un istinto paranoico e primario alla vita.
Sanguinante ma brutalmente dolce e sensuale, ripetitivo a scacciare lo spauracchio di un coinvolgimento, il brano è ipercinetico e chiuso in una posizione di difesa, totalmente riverso su se stesso nella sua primaria agitazione.  Chi canta assiste alla propria drammatica corruzione e ha la voce evitante di chi nel movimento si purga della tenerezza, la lascia evaporare insieme al sudore.
C'è che mio babbo (toscanismo) mi ha cresciuta a Sex Pistols e The Clash e Il romanticismo? Noi lo prendiamo a sassate. 
Behind the curtain, out of the cupboard
You take the first train into the big world
Now will I find you, now will you be there?
E questo è il colpo geniale di coda. L'ombra della canzone d'amore. L'illusione terminale o la confessione intima di un cuore infranto, perché questo dubbio sibillino rimane sempre con i tipi troppo cinici.
Camille, la cantante dei Nouvelle Vague, è una pesca matura.
Programmatica e determinata  come chi ha una certa esperienza in queste cose, il suo parlato increspa onde bossanova, che di per sé è un genere un po' sornione che ti permette di dire certe brutte cose con un certo fair play. Lei non si fa spogliare, si sta spogliando, e non te lo dice, ma te lo scandisce piano piano. Sillaba per sillaba. Parola per parola. Ti fa lo spelling.
I'm going over to the other side
I'm happy to have and not to have not
This is not a love song"
Un'indipendenza programmatica e una freddezza funzionale all'obiettivo. La chiusura all'altro per una personale realizzazione, chiamiamola egoismo o deriva del pensiero capitalistico occidentale.
Un mal di testa, un dubbio infimo, il futuro che ci costruiamo in un froufrou di ciglia. soffocando i buoni sentimenti.
Ognuno, d'altronde, ha le sue tecniche.
Anche tu puoi sostenere SALT! Negli articoli dove viene mostrato un link a un prodotto Amazon, in qualità di Affiliati Amazon riceviamo un piccolo guadagno per qualsiasi acquisto generato dopo il click sul link (questo non comporterà alcun sovrapprezzo). Grazie!