Emotional Rescue | un Eroe jaggeriano: disperato, narciso e senza limiti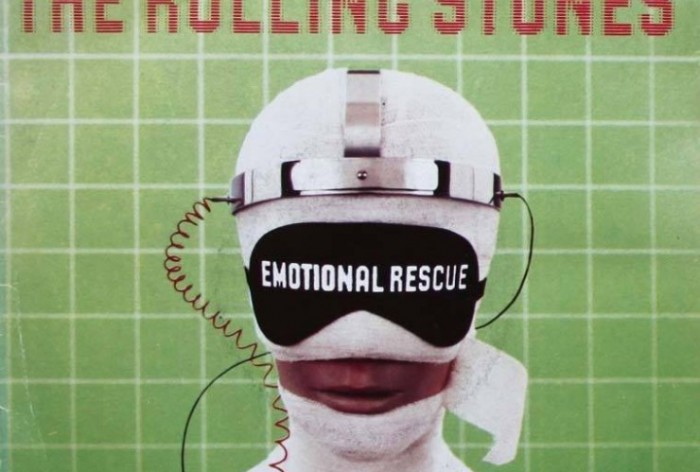 "I come to you, so silent in the night
So stealthy, so animal quiet
I'll be your savior, steadfast and true
I'll come to your emotional rescue"
Emotional Rescue (Emotional Rescue –The Rolling Stones, 1980) è una canzone che un po' vuole spaventare. Ritmo e frequenza elevati da spasmo in fondo allo stomaco e ineluttabilità del destino, ha l'effetto di tenere alta la tensione, una volta superati compromessi e convenevoli. Più che di completo abbandono, l'emozione che risveglia è quella di correre con strafottenza sul ciglio del burrone ("Walk the line" direbbe Cash, e "on the wild side" direbbe Reed), ricorrendo al vecchio sistema adrenalina/noradrenalina (lotta o fuga) piuttosto che ai savi consigli sull'equilibrio e sul limite. Dire sì alla sfida.
Cosa sia un limite emotivo lo spiega molto bene Rolf Sellin nei suoi libri, che aiutano le persone con una spiccata sensibilità (HSP) a percepire in modo equilibrato gli stimoli esterni e a centrarsi su se stesse. Si tratta dell'impalpabile linea di demarcazione tra quello che siamo ed emotivamente conosciamo e tutto ciò che non abbiamo ancora esplorato. Se volontariamente o per caso passiamo di là, può esserci lo scontro, la reazione inconsulta e il tamponamento, ma anche la crescita e l'espansione. Tutto sta nella consapevolezza con cui ci mettiamo alla prova.
Quello che proprio mi piace dei Rolling Stones è che loro, il limite emotivo, in ogni brano e in ogni testo, sostengono di averlo puntualmente e beatamente sfondato. Tuttavia, la consapevolezza sfacciata con cui suonano quello che suonano e il ricorrente sottolineare nei testi un'identità forte e tutto sommato narcisista, in contrasto con tutti e con tutti, fanno percepire come stiano godendo di una particolare dimensione, la zona franca del limite estremo, e che la tensione sia alta, la velocità folle, ma che nessuno abbia perso il controllo. Per ora.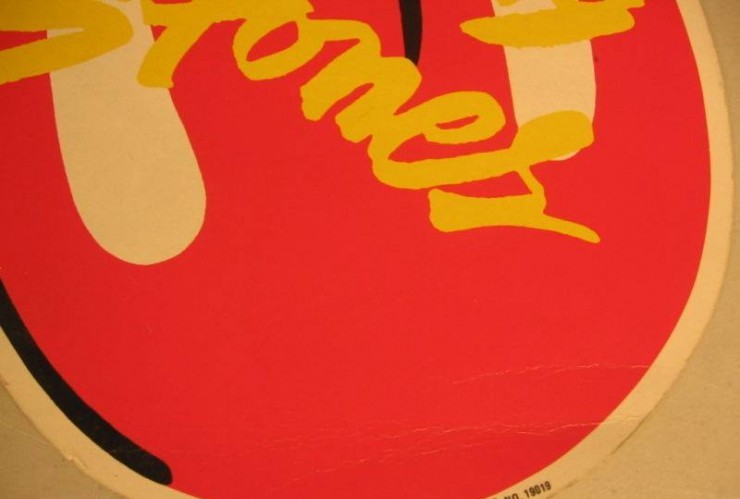 Emotional Rescue non è sicuramente il loro album più innovativo, ed è stato accusato dai fan più ortodossi di essere troppo commerciale e sensibile alla deriva dance "Saturday night fever" di fine anni '70. Nella title track si ha la lucida percezione della sicurezza di una band già affermata che non ha proprio niente da dimostrare, ma la sfumatura frivola più leggera è solo una forma di libertà espressiva che permette di apprezzare un Mick Jagger decisamente felino, di cui spicca la determinazione. Un Jagger disperato, un po' per posa, un po' sul serio, mi piace pensare.
Il ritmo è ipnotico, pulsante, da cerchio alla testa, la voce in falsetto a metà tra il capriccio di un bambino viziato certo di ottenere ciò che vuole e l'imminente tracollo nervoso, è carica e non manca di freschezza.
"I will be your knight in shining armour
Riding across the desert with a fine Arab charger"
Il tema è un evergreen. Non è ben chiaro se si tratti di una missione salvifica, un'intenzione a delinquere, o un sogno ad occhi aperti, ma la decisione è presa e l'atmosfera è calda.
Lei è prigioniera. Di un uomo ricco, della routine, di convenzioni e banali convinzioni.
Lui di limiti non ne conosce, è l'Eroe. Non si sa se ci creda davvero oppure no, ma è l'Eroe che vibrando ad alte frequenze le promette la fuga da Alcatraz, che, novella Andromeda, la libererà dal mostro marino. Che le scatenerà un tornado di farfalle fino all'esofago, delle polveri farà fuoco e fiamme, e all'alba vincerà.
L'arancione energico, un po' isterico, è il colore predominante del videoclip e ovviamente l'elemento "equilibrio" latita.
"You will be mine, mine, mine, mine, mine, all mine
You could be mine, could be mine
Be mine, all mine"
è la minaccia ossessiva di un pazzo, per questo è estremamente tentevole: il concetto cristallizzato dal sax in chiusura addolcisce una messa alle strette, un desiderio disperato di sentirsi dire "e sfondiamolo quel recinto e abbattiamoli quei paletti".
"Yeah, you should be mine, mine, whew
Yes, you could be mine
Tonight and every night"
È una constatazione piena di un certo rimpianto, o almeno così mi piace credere.
Anche se per scherzo, per gioco, per provocazione, nulla è ancora detto.
Anche tu puoi sostenere SALT! Negli articoli dove viene mostrato un link a un prodotto Amazon, in qualità di Affiliati Amazon riceviamo un piccolo guadagno per qualsiasi acquisto generato dopo il click sul link (questo non comporterà alcun sovrapprezzo). Grazie!