Edward Sharpe and the Magnetic Zeros| Free Stuff
La giovinezza che correva tra le dita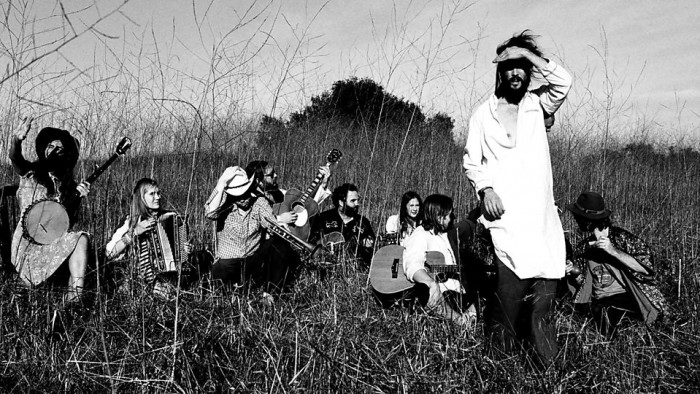 C'è una precisa sensazione di freddo che si attacca alle ombre del sole che cala, alla sera, nelle giornate via via più corte, ed è novembre che arriva.
Ci si sente svanire, rubare, scomparire nella luce che si attenua e sale da lontano, insieme al buio, il richiamo istintivo di appoggiarsi ai muri e nascondersi, lasciarsi svanire nella strada.
Free stuff, la zona franca, la terra di nessuno e gli spazi vuoti da spartirsi, da rubare o da lasciar invadere.
Di movimento hippie (da salotto), country frizzantino e folk psichedelico (alla Devendra Banhart –Shabop Shalom di primo pelo, con i suoi sunday afternoon cullanti in cui stringersi e ancheggiare in reminiscenze dell'autunno rosso e vagamente brillo di Chianti e vite americana) si nutrono Edward Sharpe and the Magnetic Zeros.
Il piacere godereccio che i popoli del nord non sanno apprezzare.
Free Stuff è uno di quei brani che accompagnano le campagne che sfumano in un autunno via, via più freddo. La luce dorata che attenua e si smorza, lasciando scoperti i piccoli appetiti, improvvisamente nudi e appena intirizziti, i bambini smarriti rimasti soli al calare del giorno.
Il ritmo è cullante, sul fondo un tempo cardiaco e di una melodia infantile e semplice, periodica, di campionamenti che vogliono ricordare vecchi giocattoli e ninnenanne crepuscolari. Forse è la giovinezza, la spontaneità che ci stanno sfuggendo tra le dita?
La domanda è amara, stemperata dalla tromba pigra e ovattata in chiusura, a sdrammatizzare il processo di crescita, quel furto onirico che è la maturazione, lo stillicidio di allettanti promesse e sogni a occhi aperti.
Edward Sharpe & Co si oppongono al flusso degli eventi? No. Tutto lo slancio, l'entusiasmo, la voglia è spendibile e immersa in una corrente che esula i limiti dell'individuo. Sono gli accordi semplici, le due note di chitarra a ricordare che la profondità è tutta in superficie ( lo dice Hugo von Hofmannsthal ne "La donna senz'ombra"| "Die Frau ohne Schatten" per i puristi)
La constatazione che stiamo mettendo in gioco qualcosa di importante con quello che costa e il prezzo che richiede, riconsiderando quelli che sono necessità e bisogni, la percezione che abbiamo di noi stessi.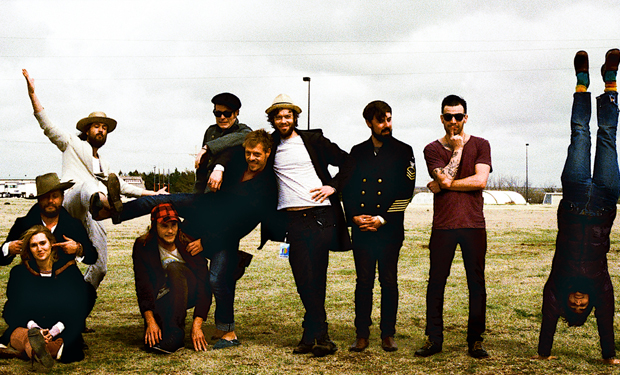 Anche tu puoi sostenere SALT! Negli articoli dove viene mostrato un link a un prodotto Amazon, in qualità di Affiliati Amazon riceviamo un piccolo guadagno per qualsiasi acquisto generato dopo il click sul link (questo non comporterà alcun sovrapprezzo). Grazie!