Per chi ama la settimana corta, proporremo ogni martedì un cortometraggio d'autore con un nostro commento della medesima misura. Da dove tutti i grandi registi hanno iniziato, dove si nascondono i freak del cinema e la genialità del low budget. Stiamo andando proprio lì.
Estetica impeccabile, ambientazione vintage e grande umorismo rendono The Cosmic Dope - A Plant Experience, il corto del regista brasiliano Clemente, un piccolo gioiello. In...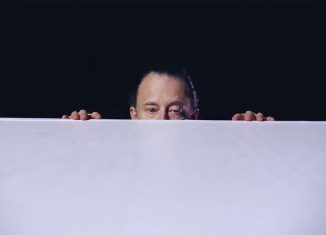 Il mondo del video musicale è cambiato molto negli ultimi decenni e senza grossi dubbi l'inizio di questo cambiamento lo possiamo far risalire all'uscita...
Cosa rimane di noi negli oggetti? Oggetti che usiamo quotidianamente e coi quali interagiamo, attraverso i quali creiamo relazioni. Sono solo oggetti o qualcosa...
Fra i più influenti protagonisti del cinema sperimentale americano, Maya Deren iniziò la sua carriara con Meshes of the Afternoon, girato con una economica...
Se siete stati viaggiatori solitari oppure migranti per necessità o vocazione (come me), conoscete questa senzazione. Arrivate in una città nuova e siete eccitati...
Ogni tanto è bene ricordare che quel capolavoro dell'animazione di Nightmare Before Christmas non è stato diretto da Tim Burton (che scrisse il soggetto...
Due doverose premesse. La prima è che sono un grande appassionato di fantascienza e pure di cortometraggi. Di conseguenza, sapere che Netflix aveva prodotto...
Ben prima dei fasti italoamericani e dei film con il nostro Leo, Martin Scorsese era uno studente universitario negli Stati Uniti degli anni sessanta....
L'erba del vicino è sempre più verde. O almeno così deve apparire. In Greener Grass Paul Briganti mette in atto una sorta di incubo...
Come è cambiato l'amore con le app di dating? Con 97% Ben Brand ci confronta con una app che si colloca a metà via fra Tinder...